Aquino sisters pay respects to Ninoy
Posted at 08/21/2013 8:16 PM | Updated as of 08/21/2013 8:16 PM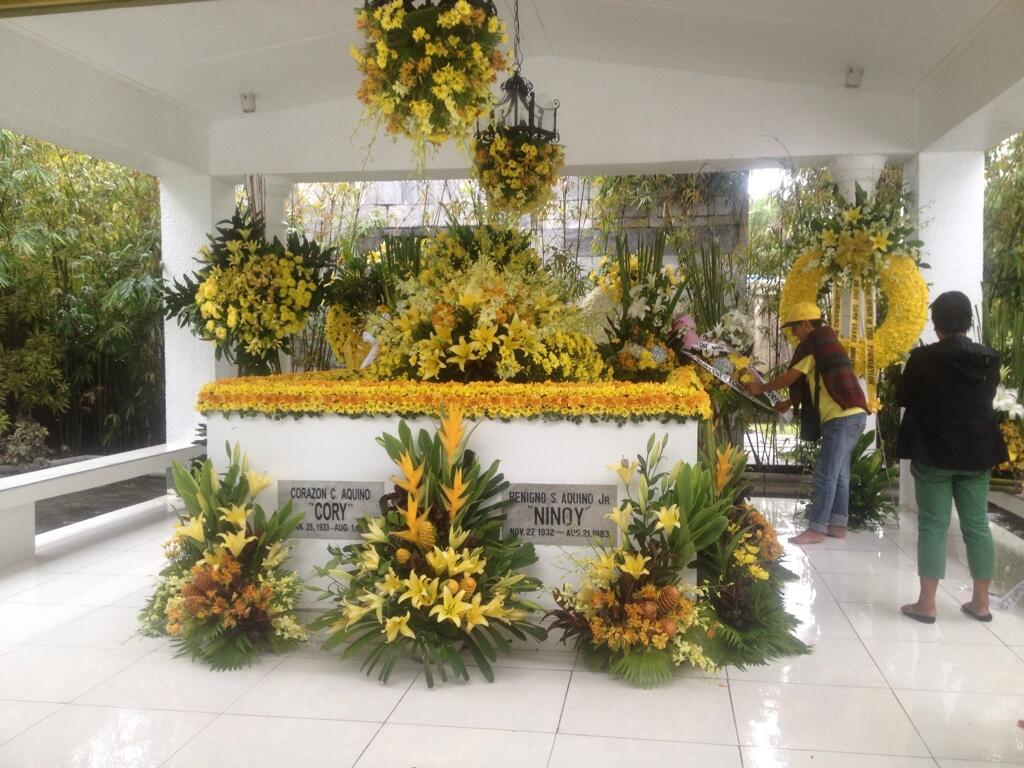 The tombs of Cory and Ninoy Aquino are spruced up for the 30th death anniversary of Ninoy on Wednesday.-- Photo by Dennis Datu
MANILA – The sisters of President Benigno Aquino III visited the tomb of their father, former Senator Ninoy Aquino, on Wednesday to commemorate his 30th death anniversary.
Ballsy, Pinky, Viel, and Kris visited the tomb of their parents at the Manila Memorial Park in Sucat, Parañaque.
President Aquino was not able to accompany his sisters because he was in Biñan, Laguna to distribute relief goods to flood victims.
In a statement, the President said he joins the country in commemorating the death anniversary of his father and reminded Filipinos that "individual choice can change the course of our history, and that each and every Filipino carries the potential to bring about lasting transformation in society."
"Let the heroes in each of us thrive in our everyday words and action, in service of the greater good; exercise the freedom we enjoy today to spark a revolution for positive change and cast our stake in forging our destiny as a nation," he said.
He also urged Filipinos to "remain steadfast in our journey of renewal and bestow the legacy of an even more mature democracy upon coming generations."