Makati hit by floods 3rd day in a row
Posted at 08/21/2013 3:44 PM | Updated as of 08/21/2013 3:44 PM
Bakit baha pa rin? - Makati resident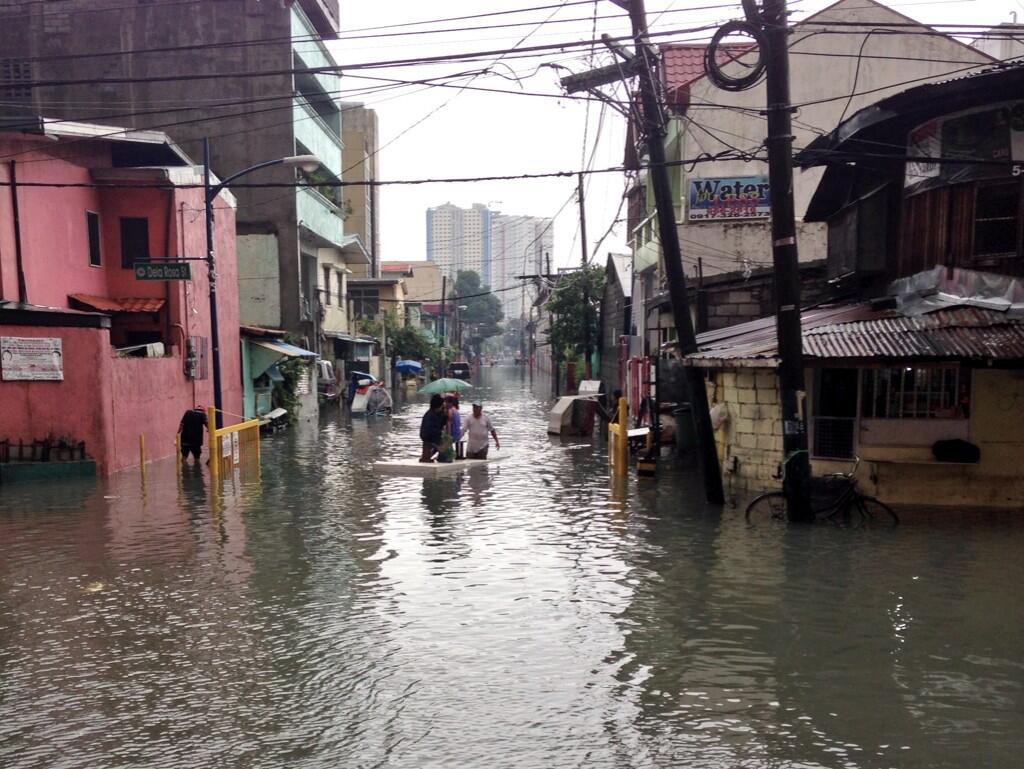 Dela Rosa St., Makati on August 21, 2013, the third day of flooding brought about by tropical storm Maring and habagat. -- Photo by Ryan Chua
MANILA - Floods hit certain areas in Makati for the third day as monsoon rains continued to pound the city.
Floodwaters subsided on Tuesday evening, only to return to some streets on Wednesday morning.
Daisy Bernal has spent two sleepless nights at her office along Buendia, unable to go home to Las Piñas City because of the flood around her building.
"Mahirap matulog 'pag wala sa sarili mong bahay," she told ABS-CBN News.
Bernal could not help but express her frustration.
"Nakakainis 'di ba? Sabi may pagbabago, pero bakit baha pa rin?"
Portia Tolentino was on the other side of the building, waiting for a jeepney to take her to her office near Pasong Tamo. But few vehicles were plying the road because it was still flooded.
She said this is the worst flooding she has seen in Makati so far.
"Last year, bumaha rin noong habagat, pero hindi ganito katindi," Tolentino said. "Kinabukasan noon wala nang tubig. Pero ngayon 3 days na."
Certain streets in 4 out of Makati's 33 barangays remained flooded as of Wednesday morning, according to the city government.
Some 1,000 individuals, meanwhile, are currently staying at evacuation centers in Barangays Bangkal and Rizal.
Yolanda Pabanil, whose house the floods swept away, is worried about her 6-year-old daughter. The child has had high fever since they ran to the evacuation center on Monday. A doctor said she has chicken pox.
"Nabasa lahat kami ng ulan. Napilitan na kaming lumusong sa baha kasi hanggang dibdib na eh. Kaya siguro nagkasakit ang bata," she said.
The city government continues to provide assistance, such as food and medicines, to the evacuees.
It has also decided to suspend classes at all levels until Friday to help the public recover from the floods.