13-feet snake found in LRT junkyard
Posted at 11/24/2012 2:23 AM | Updated as of 11/24/2012 2:23 AM
MANILA, Philippines – A 13.2-feet long boa constrictor was caught by authorities in the junkyard of the Light Rail Transit-1.
Light Rail Transit Authority (LRTA) spokesperson Atty. Hernando Cabrera posted a photo of the snake on his official Twitter account Friday night.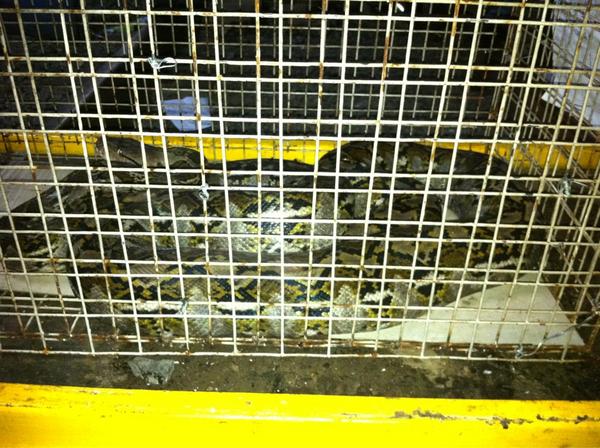 Photo taken from Hernando T. Cabrera's twitter account
Cabrera said the snake was caught at the LRT depot in Pasay.