Robbers strike at QC market
Posted at 12/19/2012 11:28 AM | Updated as of 12/19/2012 11:36 AM
MANILA, Philippines - Two armed men robbed Suki Market in Quezon City Wednesday morning.
One of the victims, stall owner Marilou Gubat, said one of the suspects pointed a gun at her and told her to give them cash.
Gubat declined to give her money, prompting one of robbers to barge into her stall and forcibly take her bag containing at least P100,000 and some valuables.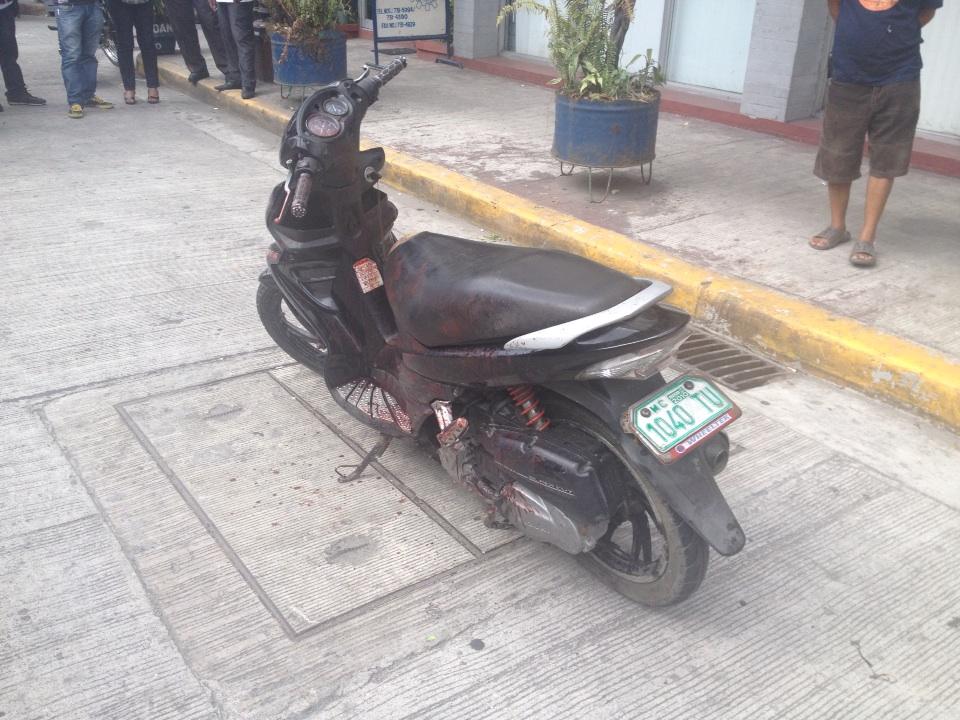 Motorcycle used by the Suki Market robbers. Photo courtesy of Dennis Datu, DZMM
"Nagulat kami kasi tinutukan kami ng baril. Akala ko nagbibiro siya. Pinapakuha sa akin yung bag. Noong 'di ko binigay, umakyat siya sa pwesto, kinuha, sabay alis," she told dzMM.
Gubat said she could not recall anymore the looks of the suspects. However, she noted that the suspects appeared young.
The market's security guard exchanged gunfire with the suspects who fled on board a motorcycle.
The security guard was shot in the leg and stomach. The suspects were injured as well.
Several witnesses said the suspects abandoned their bloodstained motorcycle at the corner of Dapitan and Cristobal Streets in Manila area, and then transferred to a waiting blue Mitsubishi Montero Sport.
The SUV was last seen speeding towards Lacson Ave.
The police have launched a pursuit operation against the suspects. – report from Dennis Datu, dzMM