Fire hits Davao mental hospital
Posted at 05/22/2013 9:04 AM | Updated as of 05/22/2013 10:32 AM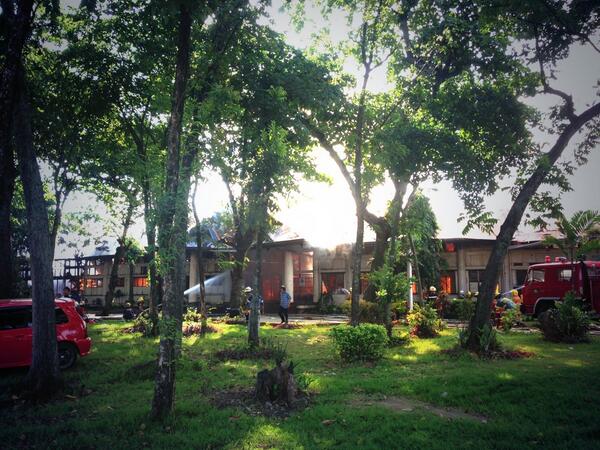 Fire razing Davao City Mental Hospital. Photo by Hernel Tocmo, ABS-CBN News Davao
MANILA (UPDATE) – A fire hit a mental hospital in Davao City Wednesday morning, leaving doctors and other hospital officials scrambling to save nearly 200 patients.
The fire hit the Davao Mental Hospital past 6 a.m., razing at least four buildings.
At least 197 patients were rescued and some of them were brought inside the hospital's conference room.
No one was reported injured among the patients. Doctors had to separate patients with manageable and severe cases.
Doctors also gave drugs to some patients to manage the situation.
The fire was declared out at 8:30 a.m.
Firemen have yet to determine the cause of the blaze. – reports from May May Benedicto, dzMM; Hernel Tocmo and Danjo Revilla, ABS-CBN News Davao