---
By Ces Drilon, ABS-CBN News | 03/05/2013 11:54 AM
Printer-friendly version [2] |
Send to friend [3] |
Share your views [4]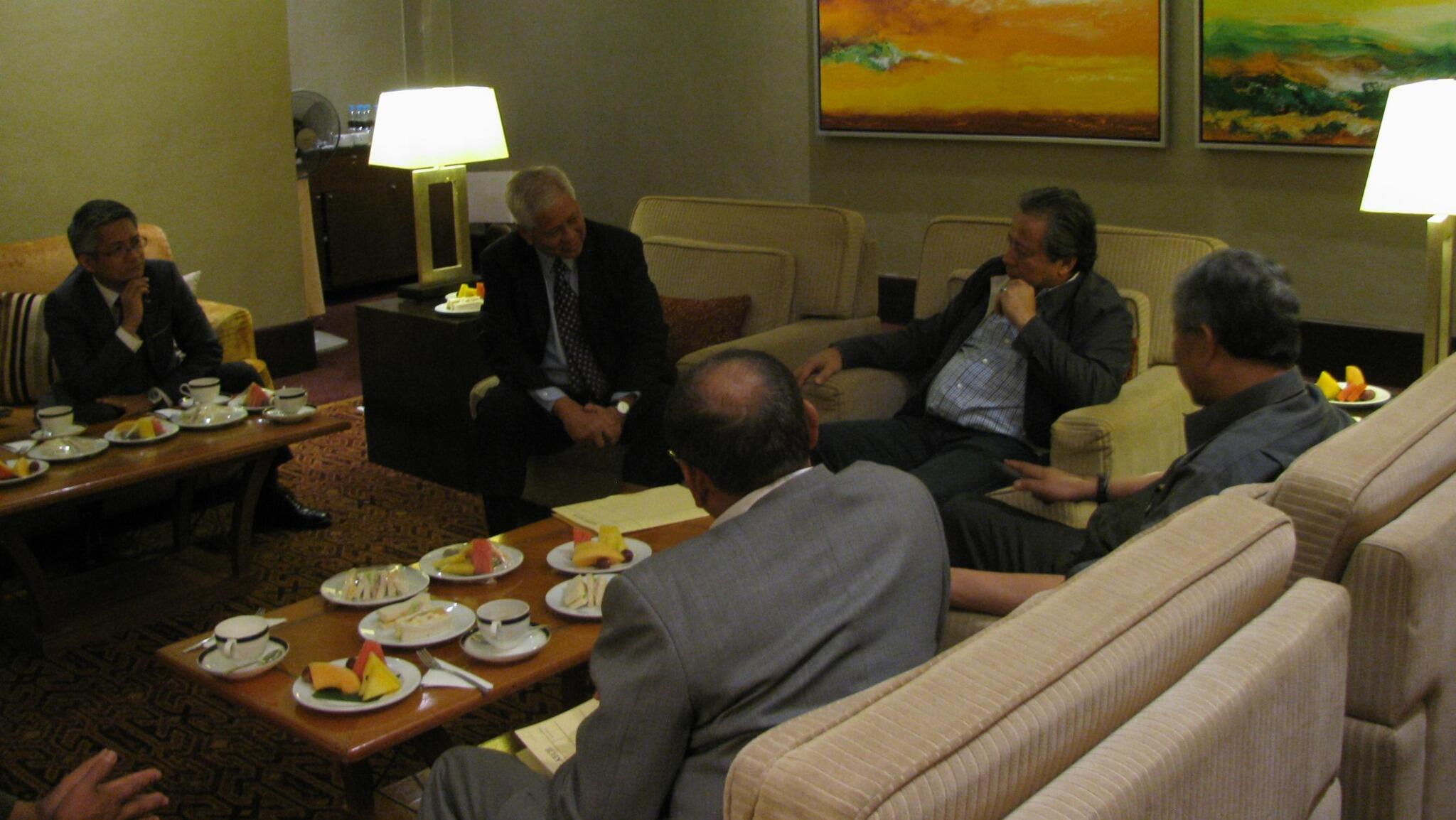 Picture of meeting between SFA Del Rosario and his Malaysian counterparts on the Sabah issue. Photo from the Department of Foreign Affairs.
MANILA (UPDATE) - Foreign Affairs Secretary Albert del Rosario confirmed meeting with Malaysian defense and foreign ministers until 2:30 a.m. Tuesday to make a last ditch plea for maximum tolerance in dealing with the Filipinos holed out in Sabah, Malaysia.
Del Rosario said the discussions were comprehensive but declined to give details until he reports personally to President Aquino.
The foreign affairs secretary admitted the last minute plea fell on deaf ears but said he will make one more call on foreign minister Datuk Seri Anifah Aman before flying back to Manila.
Malaysian troops launched an attack on an armed Filipino group on Tuesday, trying to end a standoff on Borneo island after violence in recent days that killed at least 27 people.
The operation to take over an area occupied by about 180 Filipinos, dozens of them armed, began at 7 a.m. (2300 GMT Monday), a spokesman for Malaysian Prime Minister Najib Razak said. The government sent 7 army battalions to the area in eastern Sabah state on Monday to reinforce police.
as of 03/05/2013 2:27 PM
Printer-friendly version [2] |
Send to friend [3] |
Share your views [4]